Windmill Inn

Address: Ride Way, Pitch Hill
Post Code: GU6 7NN
Location: EWHURST
OS Ref: TQ 080423 (Bing Maps) (Google Maps)


TEMPORARY CLOSURE
Closed Date: 21 Jul 2021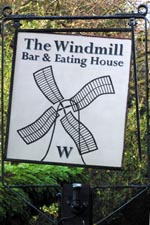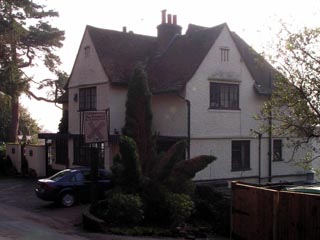 This old pub used to be a smuggler's lookout and visiting it on clear day it is easy to see why. Although very much a restaurant, drinkers are welcome in the two small areas around the wooden floored bar. The further of these drinking areas has a TV in it. At the entrance to the bar area is a two sided fireplace in which a real fire burns on cold days. Two suits of armour guard over this area and beyond here is a conservatory, which features a rural themed mural. This area houses the restaurant and it is a real suntrap. It affords wonderful views over the surrounding countryside. An excellent menu is offered with a wide variety of fresh home-cooked dishes available. Food is available Monday to Friday from 12:30 to 3 and from 6:30-9, Saturdays from 12:30-4 and 6-9 and Sunday from 12-5, although the owners are very flexable with regards to serving outside of these hours. Perhaps the most impressive feature of the pub is the fantastic garden. This is multi-levelled, and good use has been made of decking and again there are superb views. There is a separate outside bar at a lower level, and a grill menu is served here in the summer. Live music plays on Sundays from 1-5. A guest beer is sold in summer; this is likely to be from one of the larger brewers. A large fire destroyed much of the pub 21 July 2021 and its future is now uncertain.
Last Updated: 02 Aug 2021