Eagle's Nest

Address: 33 High Street
Post Code: RH1 1RD
Location: REDHILL
OS Ref: TQ 279504 (Bing Maps) (Google Maps)
Directions: on A23 in town centre


TEMPORARY CLOSURE
Closed Date: Sep 2016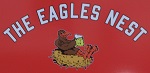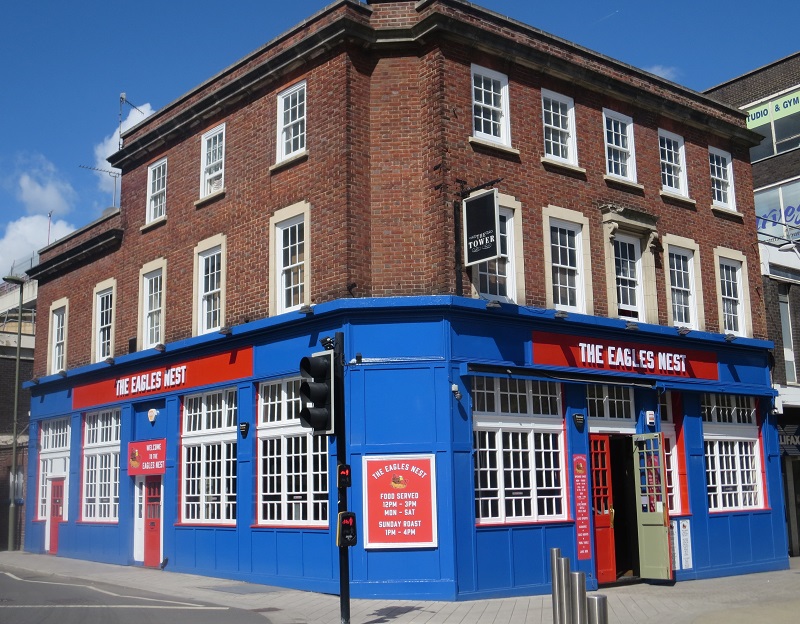 CURRENTLY CLOSED AND FUTURE UNCERTAIN A multi-levelled street corner town pub which has recently been refurbished. The walls are decorated with vinyl records, and on Saturday nights there is usually some sort of entertainment on offer such as a disco or live music. Food is served from 12-3 Monday to Saturday and is simple pub grub. Sunday lunch is available from 1-4 with a choice of three roasts. Owned by Marstons, the pub has had a number of names in recent history. Originally it was a Courage pub called the Tower, then it became Crocks, then the Office, then the Dog & Duck. It is went back to its original name in 2015 but was renamed and repainted in April 2016 in honour of the landlord's passion, Crystal Palace football club. Outdoor drinking is limited to a few tables on the pavement at the front of the pub when the conditions are suitable. Children are welcome until 8pm. Pool and darts are played and Sky Sports is shown. Closed around September 2016 and future once again uncertain.
Last Updated: 09 Jan 2018