Flying Scud

Address: 90 Woodlands Road, Earlswood (A23)
Post Code: RH1 6HB
Location: REDHILL
OS Ref: TQ 275492 (Bing Maps) (Google Maps)


CLOSED/DEMOLISHED
Closed Date: Sep 2009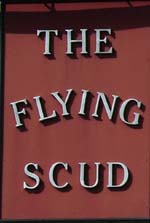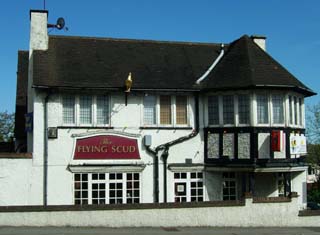 The Scud was a half-timbered 19th Century pub. It had a nautical theme, which was appropriate given that the Flying Scud was a famous ship of the Victorian era. Although it started off life as a Mellersh & Neale pub, Courage acquired it through pub swaps in the 1970s and ended life in September 2009 as part of the Enterprise Inns chain. Darts and bar billiards were played, the latter do a very high standard. Housing now stands on the site.
Last Updated: 09 Jan 2018