Greyhound

Address: 82 Brighton Road (A23)
Post Code: RH1 6QP
Location: REDHILL
OS Ref: TQ 277498 (Bing Maps) (Google Maps)
Ownership: Shepherd Neame


CLOSED/DEMOLISHED
Closed Date: Nov 2007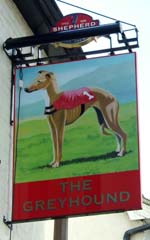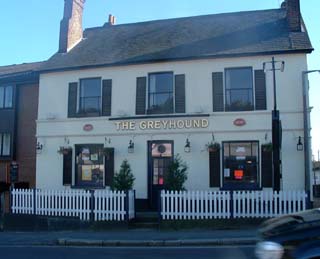 The Greyhound was a rather basic one bar pub dating from 1864 on the busy main road. It featured regular live music and karaoke. Music on Fridays and Saturdays featured a variety of styles ranging from folk to jazz, usually in the main bar, to blues and rock of varying shades of heaviness in the function room at the back, and a number of well known bands such as Status Quo plyed here in their early days. There were outdoor drinking areas at front and rear on patios. Built by Nalder & Collyer of Croydon, it was bought by Mellersh & Neale by 1884 and eventually absorbed into the Allied Breweries conglomerate, until sold off to Shepherd Neame in the early 1990s. Unfortunately the pub closed in November 2007, a fate sufferd by a number of Shepherd Neame pubs in the area, and was redeveloped for housing.
Last Updated: 28 Jan 2018