New Inn

Address: 147 Brighton Road (A23)
Post Code: RH1 6PS
Location: REDHILL
OS Ref: TQ 276497 (Bing Maps) (Google Maps)
Ownership: Greene King


CLOSED/DEMOLISHED
Closed Date: 1997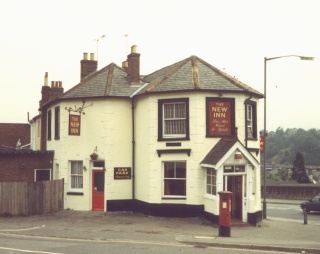 The New Inn dated from the 19th century, and was a Friary Meux pub that was popular with bikers. Although small, it was in a very prominent position on the junction of Garlands Road. It was one of a number of pubs sold to Greene King in 1990, but closed in 1997. The building still stands and is now a plumbing shop.
Last Updated: 28 Jan 2018