Batchelor's

Address: 6 London Road (A25)
Post Code: RH2 9HY
Location: REIGATE
OS Ref: TQ 250503 (Bing Maps) (Google Maps)


CLOSED/DEMOLISHED
Closed Date: 1994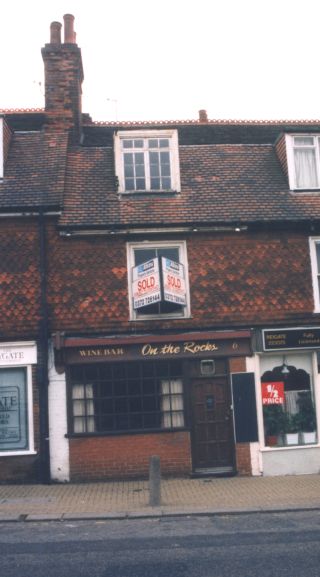 Now a kebab shop, Bachelor's was previously called On the Rocks, which was very apt given its location. A small wine bar frontage gave no idea as to what was below. Going down several levels underground, bars were built into the caves underneath Reigate. Passages went off on different angles to provide a quite unique drinking experience. Loud music was the order of the day, but real ale was sold. It sadly closed around 1994 when the council deemed it an unsafe place to drink.
Last Updated: 09 Jan 2018